Overview of the Master of Education at Melbourne University
At the University of Melbourne, students have the golden opportunity to complete their Master in Education degree in a 2 years full-time course or 4 years part-time course. This education hub is situated in Melbourne, Parkville. This educational institute offers on-campus educational courses to national and international level of students. Here summer intake time is February and the Middle of the year student intake time is July. In this document, you will get precious information regarding different courses at Melbourne University in a nutshell.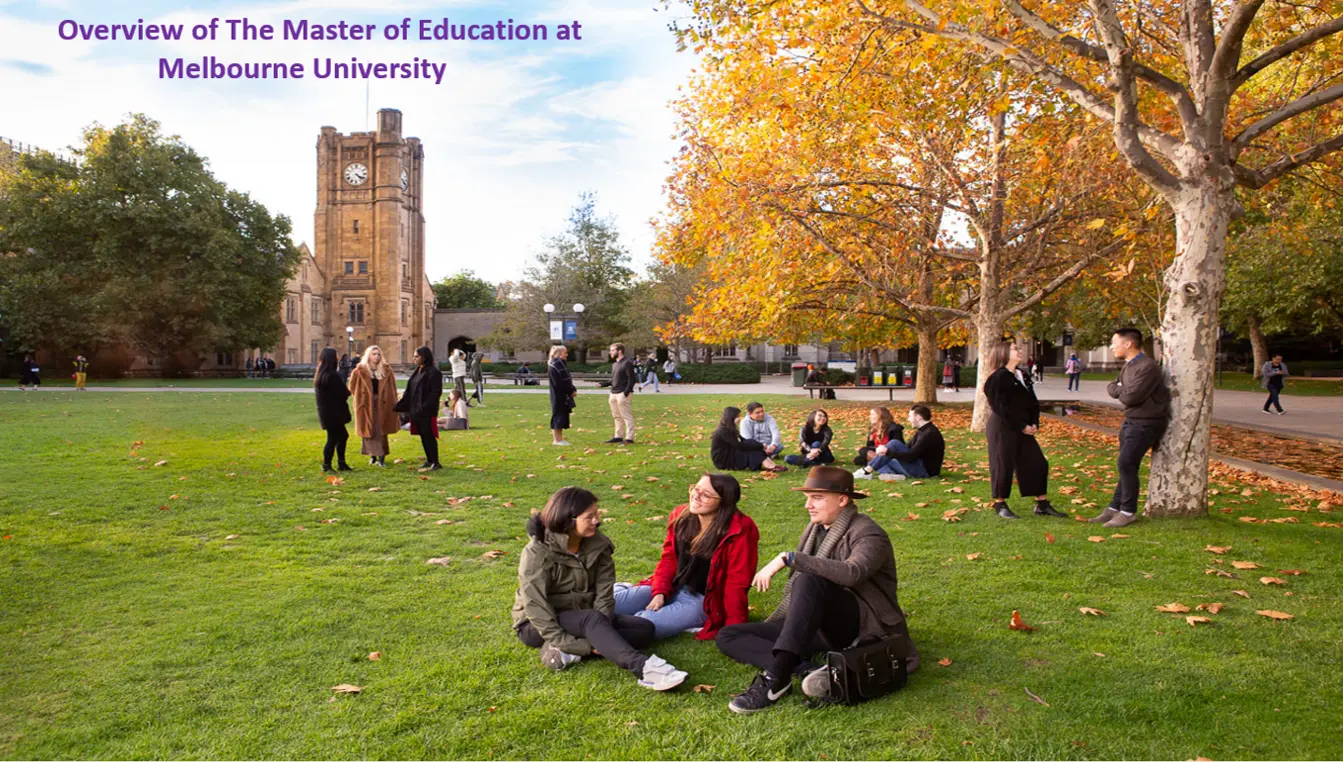 Offerings of Melbourne University:
Here you will get a Master's degree to qualify as the higher authority in a particular subject.
This university offers eight courses with time flexibility.
After completion of the master courses students can get the research options in their specialized areas.
The diversity of the courses is highly attractive. The broad spectrum of courses will give you access to arts to management and leadership-related businesses too.
The most attractive thing about this coursework is that nerds have enormous scopes to achieve professional pathways to become teachers in global academic institutions.
What are the features of Master Courses at Melbourne University?
Here nerds get the scope to enhance their educational level and start their careers at the professional level around the world.
Master degree courseworks of Melbourne University is designed in such a manner that it opens a broad range of professional aspects such as young leaders, organizational policymakers, educational or student administration, and management executives in different educational institutes.
What subjects are available in Melbourne university master courses?
Students can make their Master's degree courses in Arts education, pedagogy, and assessments, leadership, and management, literacy education management, global context policies, students' well-being development, etc.
After completion of the Master's courses at Melbourne University, there are options to be a global teacher, research assistant, etc.
Here global faculties are available to provide the best aspects of education with in-depth knowledge and periphery of subject matter.
Even for international students, there are different online courses also.
What are the advantages of Master's courses at Melbourne University?
Melbourne University gets the aspects to provide an international level of syllabi.
Thereafter it provides the internship and others advantages where students will get the scope to achieve real-world application habits.
After completion of the Master's courses from Melbourne University, you will get a stair to be a professional pro level.
From different global organizations, Melbourne University achieved the rank 1 for management and art studies.
We have student relation management groups in Murrup break. They are waiting to solve students' assignment queries around the clock.
Conclusion:
Here different master's degree courses are available at Melbourne University. At Melbourne University education has the pathways to shape the students' future as professional workers in the educational field. Nowadays in the changing world, getting employment is a hard thing. Melbourne university master courses will provide students with the practical appliances of subject matter along with theoretical knowledge. If you are also thinking about this course, please visit their official website study.unimelb.edu.au. It will reveal the new horizon of education to the world with its magical teaching process and other curriculam.